Witness how ordinary spaces become extraordinary places with Bora Cabinetry! Incredible kitchen and bathroom transformations await. Can you imagine your own home's potential?
As creators and craftsmen at Bora Cabinetry, we take pride in transforming ordinary spaces into extraordinary havens. Our skill and passion allow us to create breathtaking kitchens and bathrooms that truly elevate your living experience.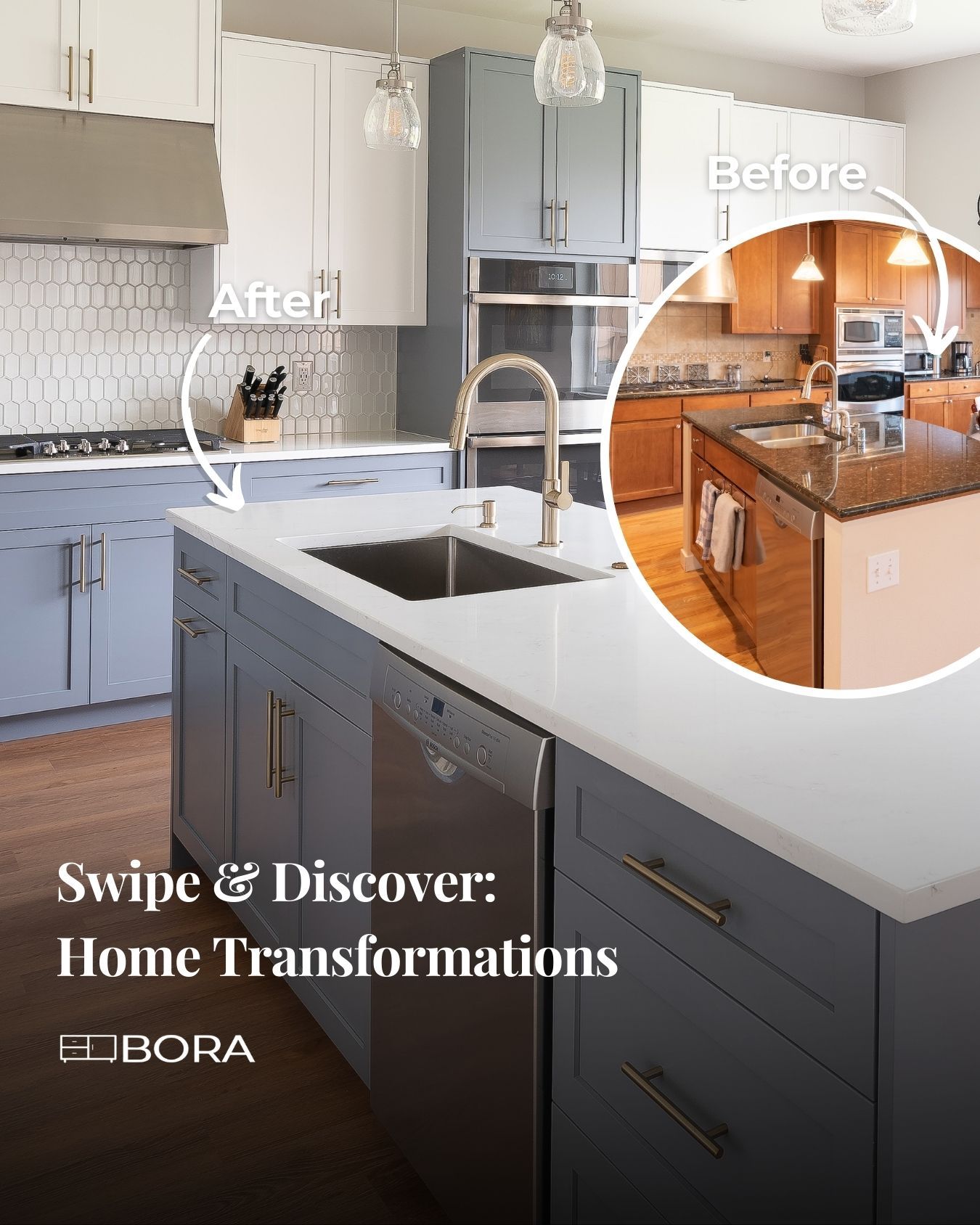 Imagine this: A once outdated, barely functional kitchen turns into a modern culinary workshop, complete with custom cabinets, elegant countertops, and state-of-the-art appliances. Or picture an old, uninspiring bathroom transforming into a luxurious sanctuary with a freestanding tub, beautiful shower, and sleek sink.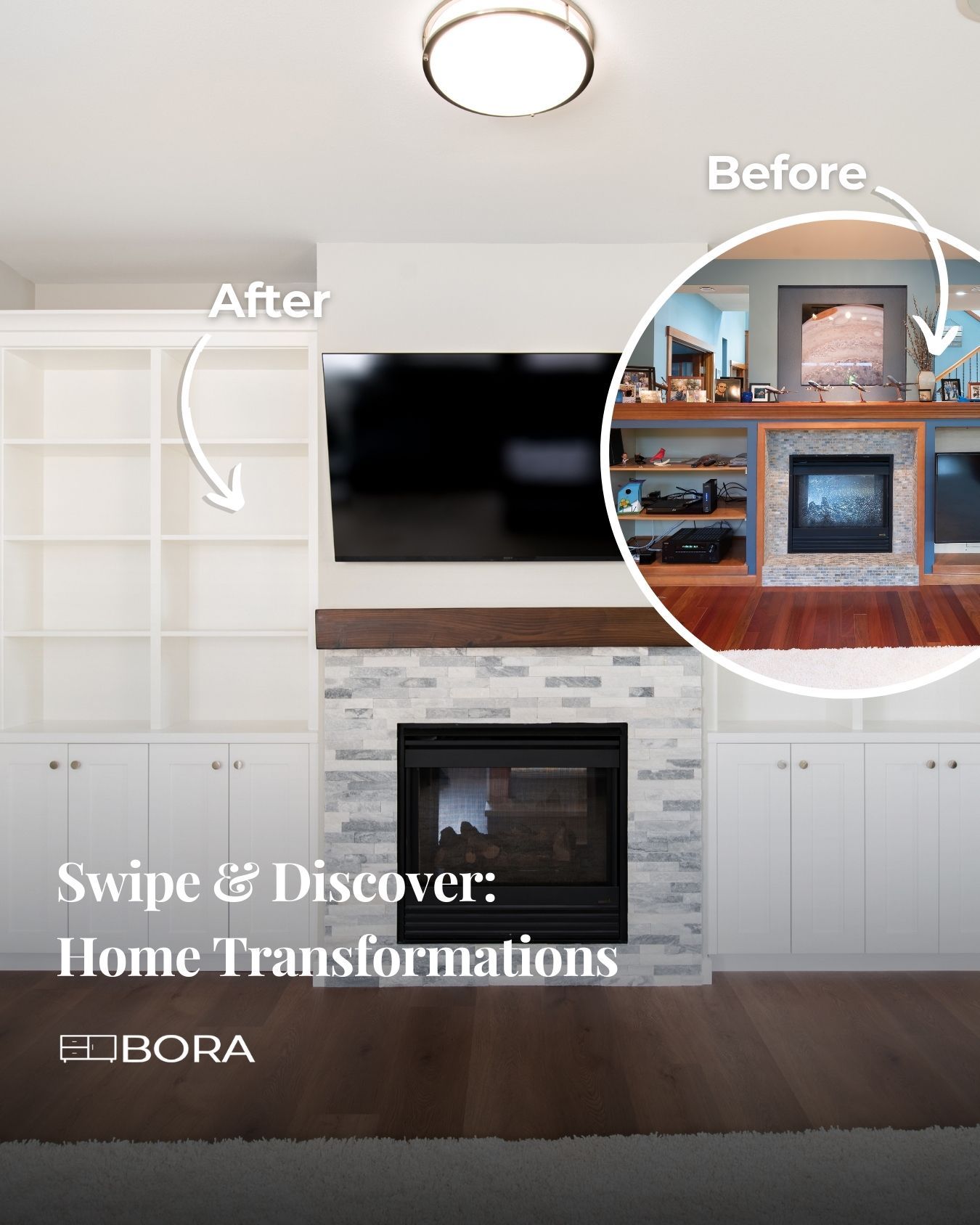 These aren't just imaginations; they are reality for our clients.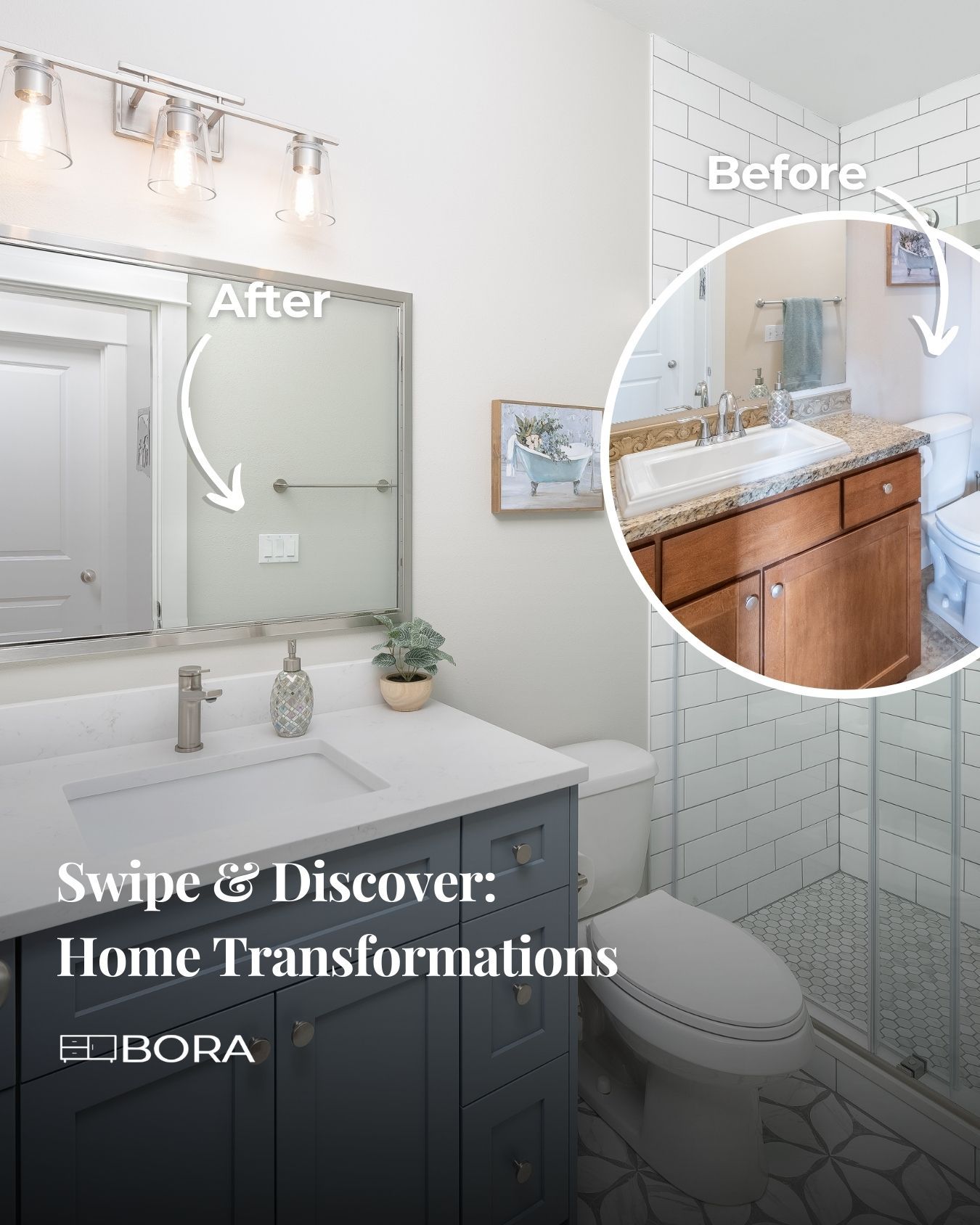 In this blog post, we share with you over 15 incredible home transformations we've had the pleasure to design and execute. Each project tells a unique story of transformation, but they all share a common thread: They represent the dreams of our clients brought to life.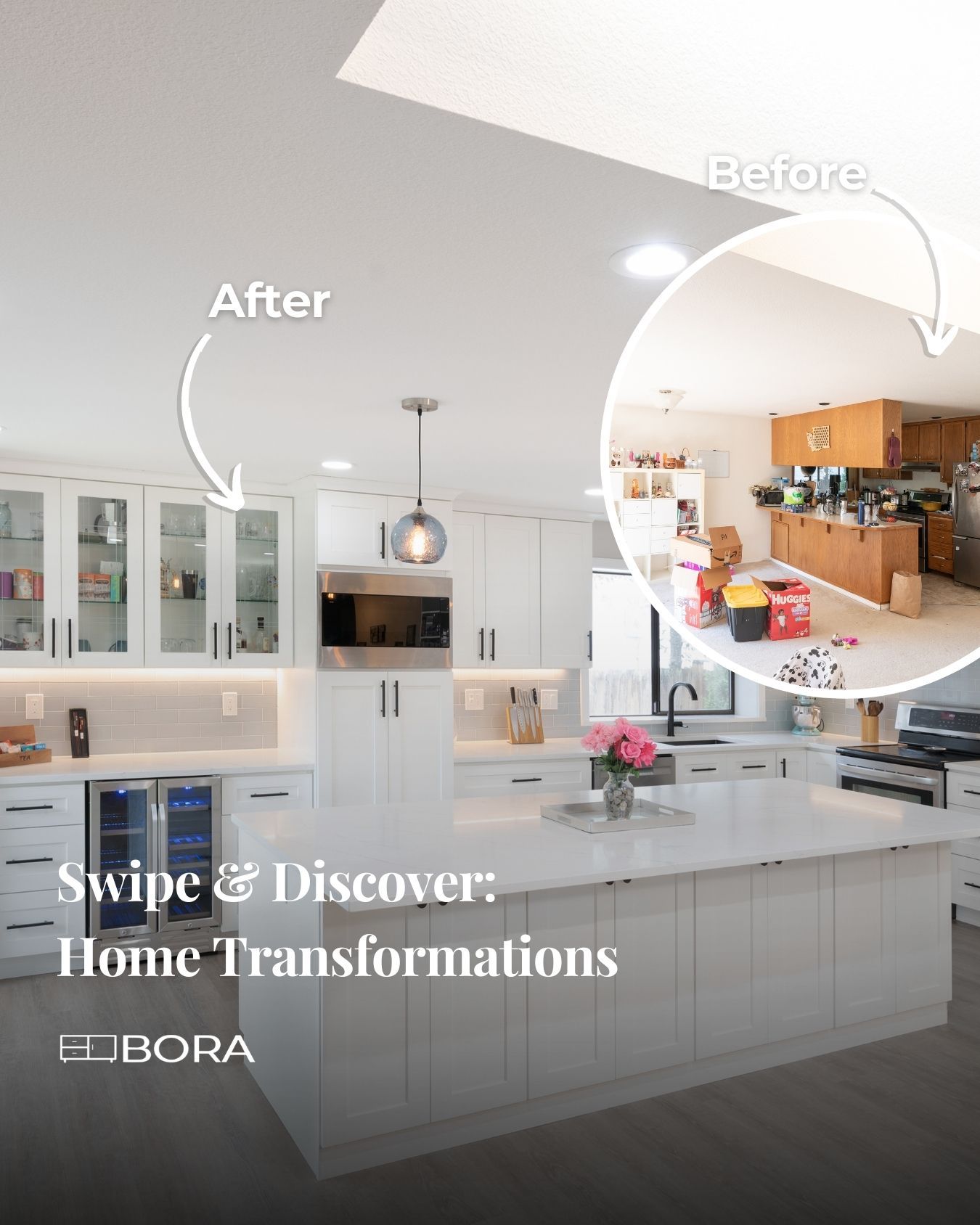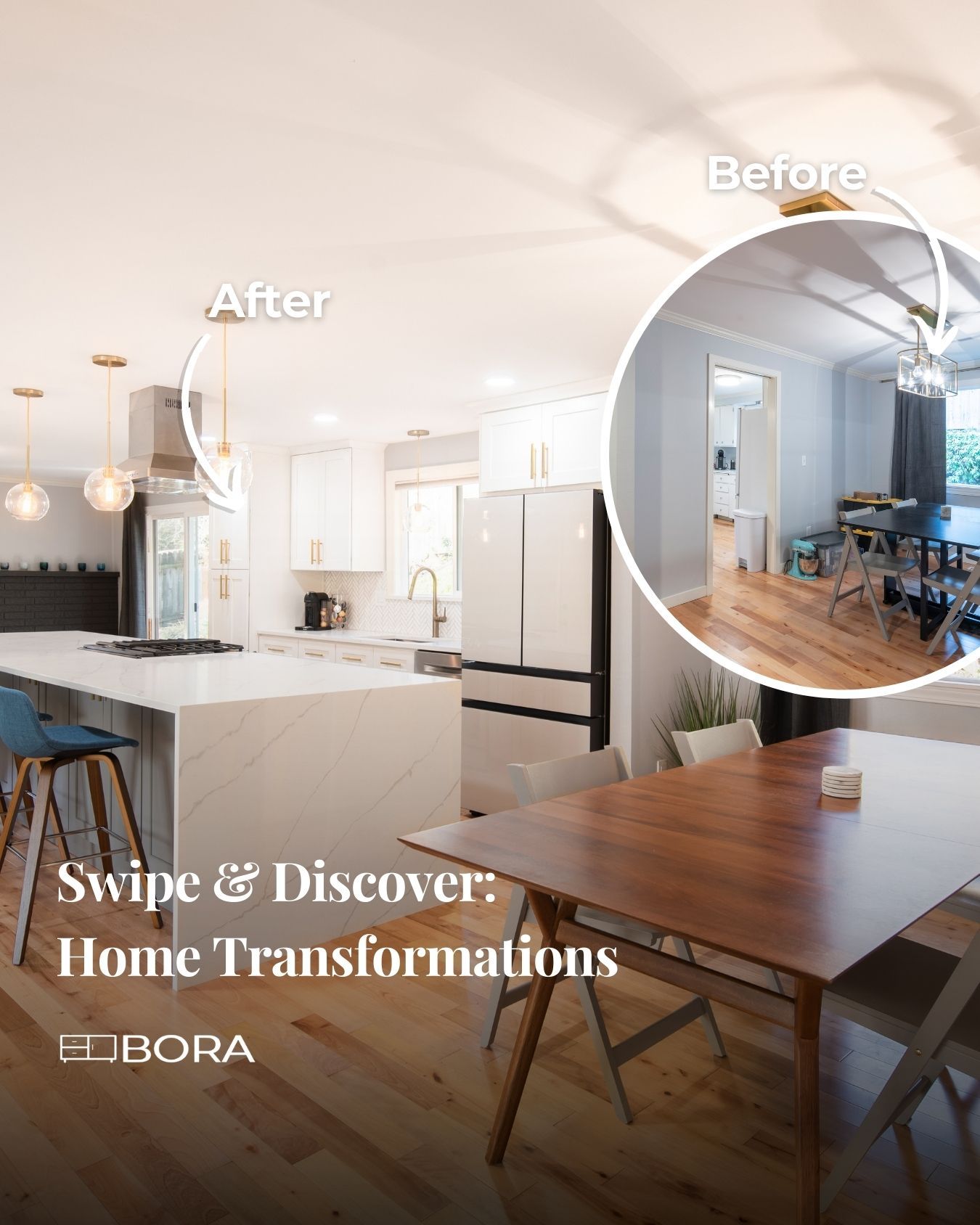 Ready for a home transformation that makes your friends say "WOW"? 

Dive into this reel of Bora Cabinetry's amazing before-and-after kitchen and bathroom makeovers! Watch as we turn ordinary spaces into extraordinary centerpieces.
Remember – it's never too late to start living in your dream home.
Let us be your guide on this exciting journey: Call us now at (425) 534-1706 to get started!
Call us now
We've had clients who were dreaming of a minimalist, European-style kitchen with flat panel cabinets. And then there were those who favored the timeless elegance of a traditional, Shaker-style kitchen. Regardless of their style preferences, we listened and created bespoke designs to meet their expectations and beyond.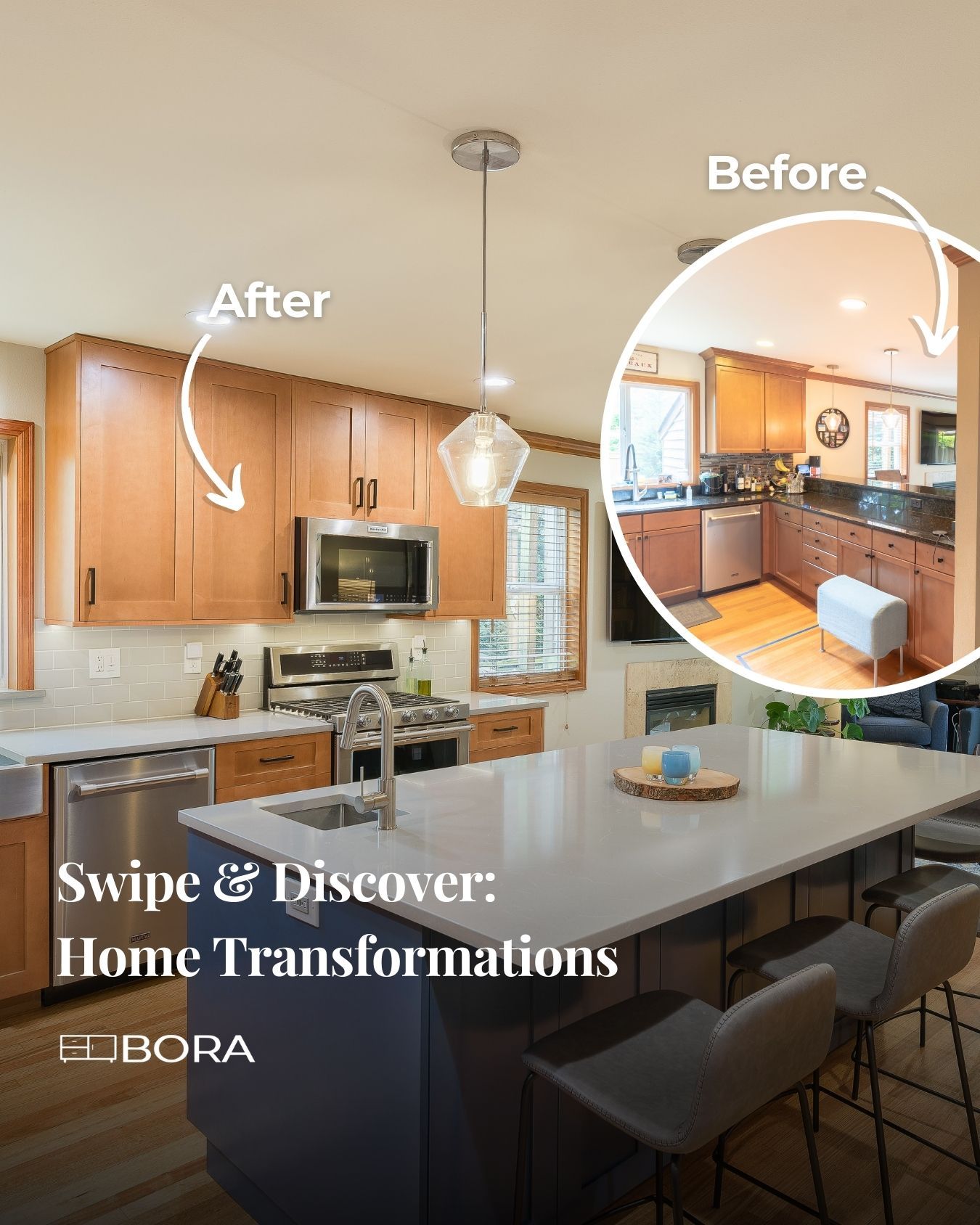 The "before and after" photos speak for themselves - spaces completely reborn and rejuvenated, radiating style and practicality. But more importantly, each transformation signifies how a well-designed and executed renovation can drastically improve the quality of life for the homeowners.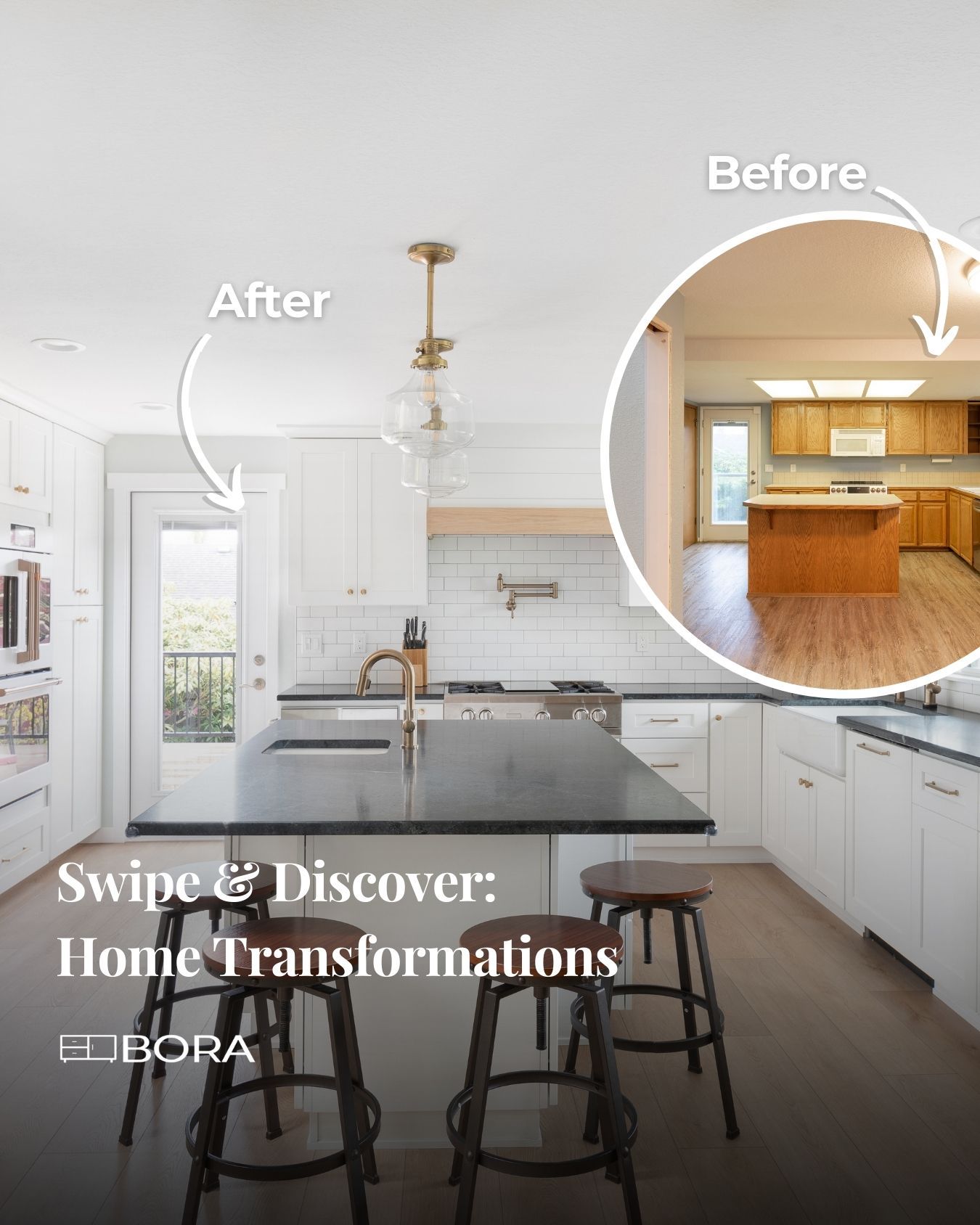 Take a journey with us through these awe-inspiring transformations. As you explore, dare to dream. Can you envision your own home's potential?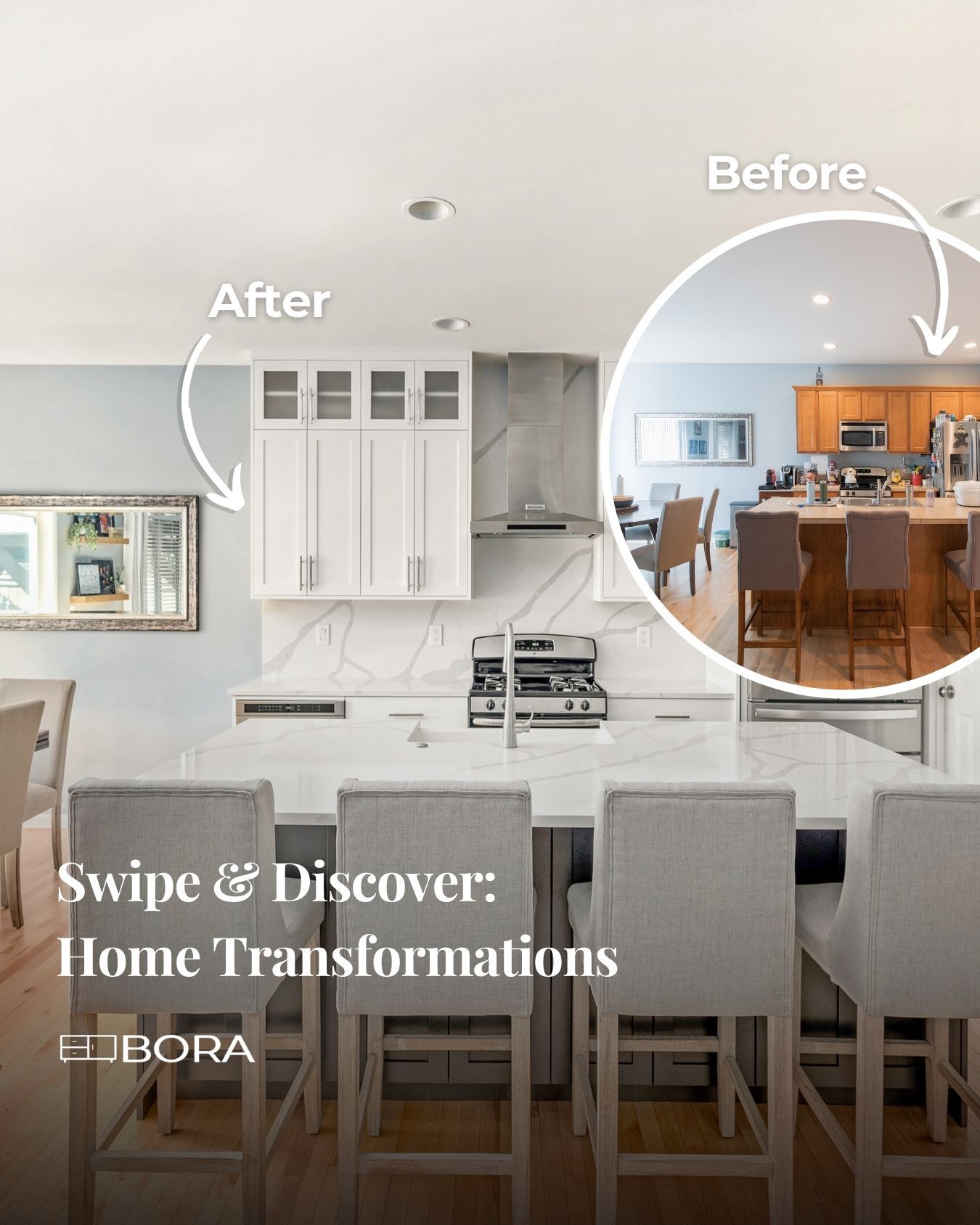 Remember, this is what we do at Bora Cabinetry - turning dreams into reality, one cabinet at a time.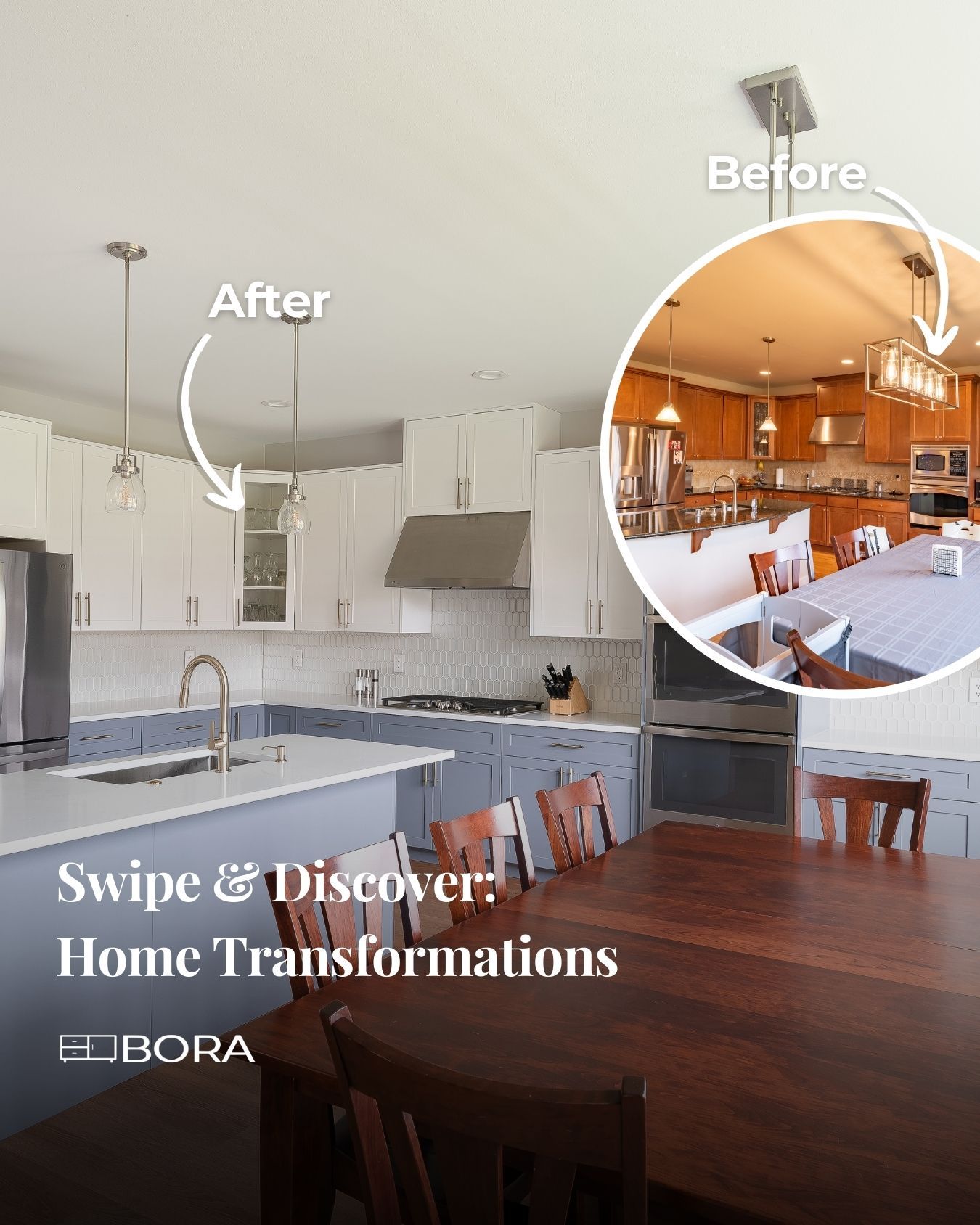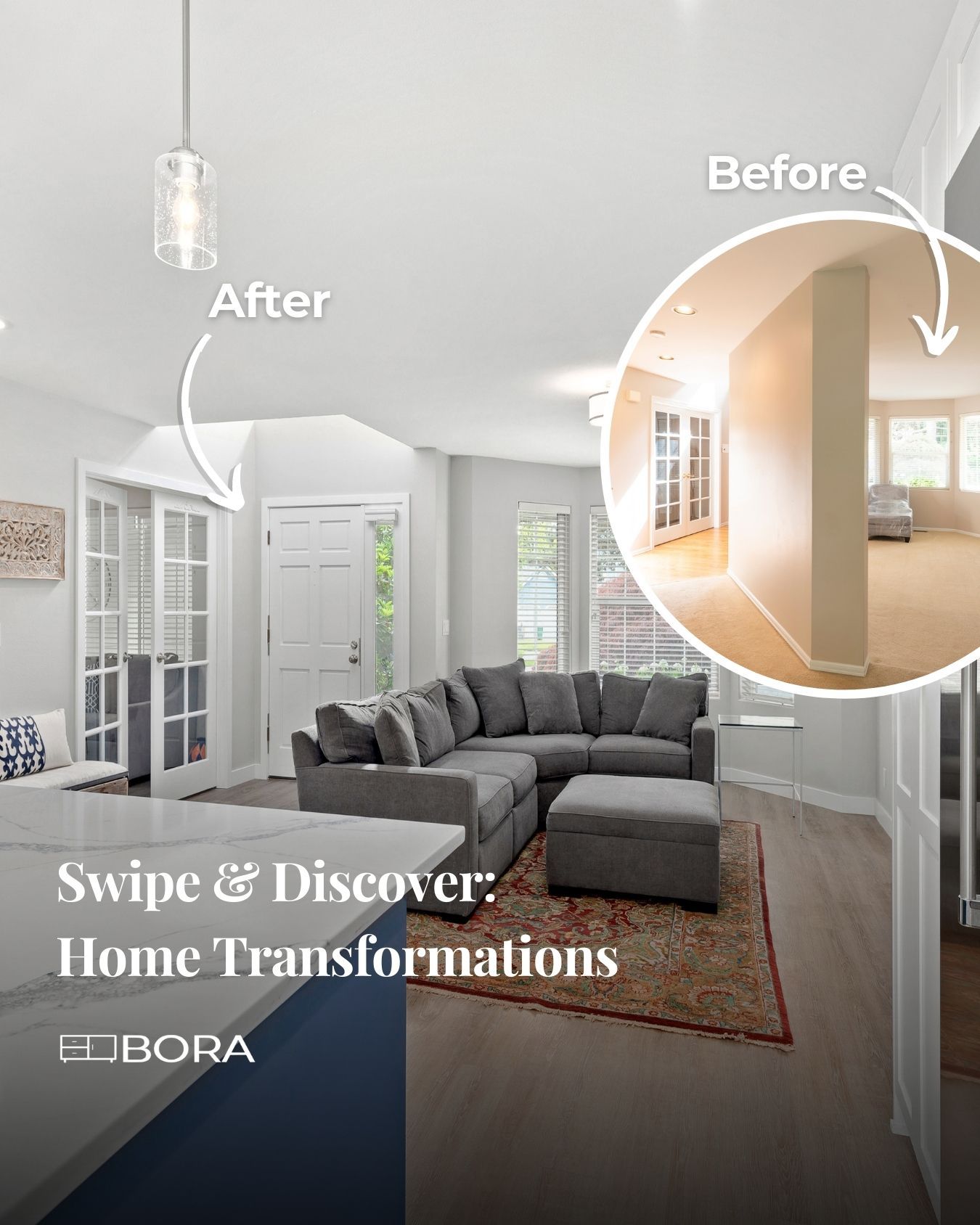 Are you ready for your home to be transformed?
If so, contact us today at (425) 534-1706 to start discussing your dream renovation.
Call us now